We've teamed up with the Oven Valeting Company to offer a full professional cleaning service. Specialising in detailed Aga and Rayburn cleaning, The Oven Valeting Company use only environmentally friendly and non toxic enamel safe products.
Aga off for the Summer? Now is the perfect time to book in for a clean and service. We'll spend a morning bringing your Aga back to its sparkling former best in time for your Autumn switch on.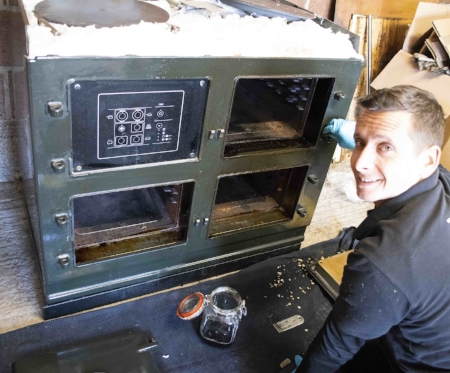 Or is your Aga the always on heart of the home? Booking an all-in-one clean and service means your Aga need barely skip a beat; we'll have it back up and running within a few hours.
Aga looking a little tired? A mini refurb and clean can work wonders for the appearance of your Aga. New domes, lid liners, door liners and ropes along with a deep clean of internals, front and top plates can give your Aga that good as new glow.
Call us on 07920772483 or The Oven Valeting Company direct now on 07969296553 to book your clean and service or mini refurb.
Please note: Some of our service areas are not covered by this cleaning service.